Artificial Intelligence now used in ADR and Legal proceedings. Read Positives of AI utilisation.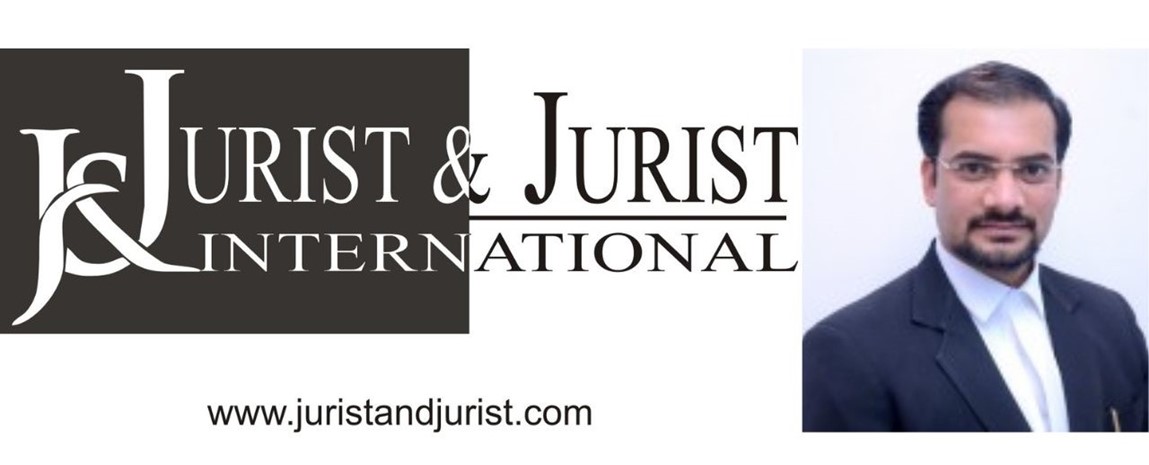 An insight by the expert:

AI is increasingly being employed in a variety of legal and ADR settings and its role can be expected to grow further in the near future.

During a conference, the legal expert from world renowned law firm enlightened that "Artificial Intelligence (AI) in recent days has emerged as an intellect to human resource management, legal, paralegal, dispute resolution as well as entrepreneurial resourcing frontal lobe."

He further explained the benefits and usage of AI in ADR proceedings:

"Its role has been increasing in the frontier of our society and therefore, Artificial Intelligence (AI) can be used in Alternative Dispute Resolution (ADR) proceedings to enhance efficiency and accuracy, reduce costs, and improve the overall quality of the process."

Here are some examples of how Al can be used in ADR:

Online Dispute Resolution (ODR):

Al-powered platforms can be used to facilitate online dispute resolution.

These platforms use algorithms to guide parties through the dispute resolution processes and provide suggestions for resolution, based on the parties' responses.

Predictive Analytics:

Al can be used to analyse data from past disputes and predict the likely outcomes of current disputes.


This can help parties to make more informed decisions and negotiate more effectively.


 
Natural Language Processing (NLP):

Al-powered NLP tools can be used to analyse and summarise legal documents, contracts, and other relevant materials.

This can save time and reduce the risk of errors.

Mediation:

Al can be used to support mediators by providing them with relevant information and suggesting potential solutions.

For example, Al-powered chatbots can be used to facilitate communication between parties and provide them with legal information.

Arbitration:

Al can be used to automate the arbitration process by analysing evidence and making decisions based on predefined rules.

This can help to reduce the time and cost of the arbitration process.

In conclusion, the use of Al in ADR proceedings can bring significant benefits to the process by improving efficiency, accuracy, and cost-effectiveness. However, it is important to note that Al cannot replace human judgement and that its use should be carefully evaluated and monitored to ensure fairness and transparency.

Mr. Jatin Sharma, Advocate and founder of Jurist & Jurist International Law Firm (JJILF) further added that "in addition to these above specific solutions, AI can also be used to improve the overall ADR process by automating certain tasks, such as review of documents and records, analysis of the record, case management and by providing real-time analysis of circumstances and feedback to deliver a resolution. Overall, AI – driven solutions have more potentials to enhance probabilities to provide efficient, accurate dispute resolutions or outcomes in favour of the parties.

Mr. Jatin Sharma also added that "AI in ADR system – I think it shall be a win-win situation to all."

About the Firm:
"Jurist & Jurist International Law Firm" (www.juristandjurist.com) is a full-service law firm founded and headed by Mr. Jatin Sharma, Advocate and the firm has its three fully functional offices at Delhi, Gurugram and Mumbai.

The firm is providing its services in Complex commercial transactions like JV, Acquisitions, Shareholders issues, company transactions, commercial litigation including recoveries, Intellectual properties laws, corporate taxes, Alternative Dispute Resolutions and contracts. The firm is serving to different sectors but not limited to Medical, healthcare, automobile, steel plants, Hydro-thermal power plants, fashion and lifestyle industry, construction and real estate, banking and financial institutions, insurance etc.

The firm has been accoladed by various prestigious national and international awards. The firm is providing its services to business tycoons (Private and PSUs) and start-ups. The firm has set-up milestones in the India Legal System and various judgments have brought down the changes in the society and litigants have been benefitted.